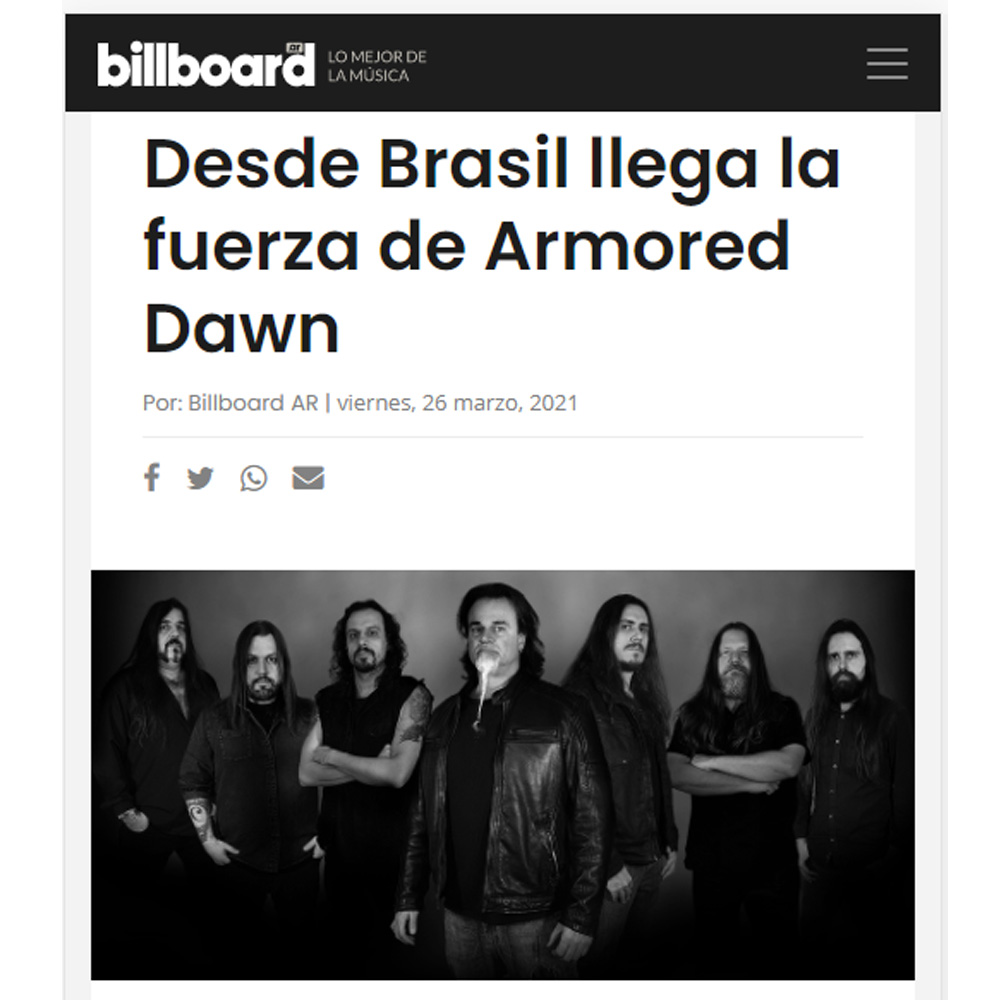 Desde Brasil llega la fuerza de Armored Dawn
Armored Dawn es una de las bandas más convocantes en la escena del metal brasileño. Nacida en 2014, su crecimiento fue sostenido a lo largo de los últimos años llegando a tocar en grandes escenarios y compartiendo cartel con artistas de relevancia mundial.
En 2016 sacaron su álbum debut, Power of Warrior que dejó en claro la esencia de Armored Dawn desde el primer moment. Luego llegó Barbarians in Black, su segundo material editado 2018, que terminó de consolidar a la banda como uno de los pesos pesados del metal en toda Latinoamérica. "Sail Away", uno de los cortes de este disco, tuvo una superproducción cinematográfica para su videoclip a cargo de Ricardo "Micka" Michaelis (Ideia House), creador del documental "Brasil Heavy Metal" (2016) y guitarrista de Santuário, un pionero del heavy metal brasileño. Esta canción presenta el power metal sofisticado y versátil de la banda.
Luego llegó el video de "Beware of the Dragon", filmado y dirigido por Grupo Libertà Films (Megadeth, Angra y Dee Snider), que fue exhibido en todas las salas de cine de Brasil durante los tráilers de la película Aquaman en 2018, y ya alcanzó más de 2.9 millones de visitas en YouTube.
Para Viking Zombie, su último disco, grabado en Dharma Studios, en San Pablo (Brasil), Rodrigo Oliveira y Heros Trench (Ganador de un Grammy Latino en 2009), miembros del grupo, quienes se han destacado durante años como productores e ingenieros de sonido, se encargaron meticulosamente de la producción, mezcla y masterización.
https://billboard.com.ar/brasil-armored-dawn-zombie-viking/